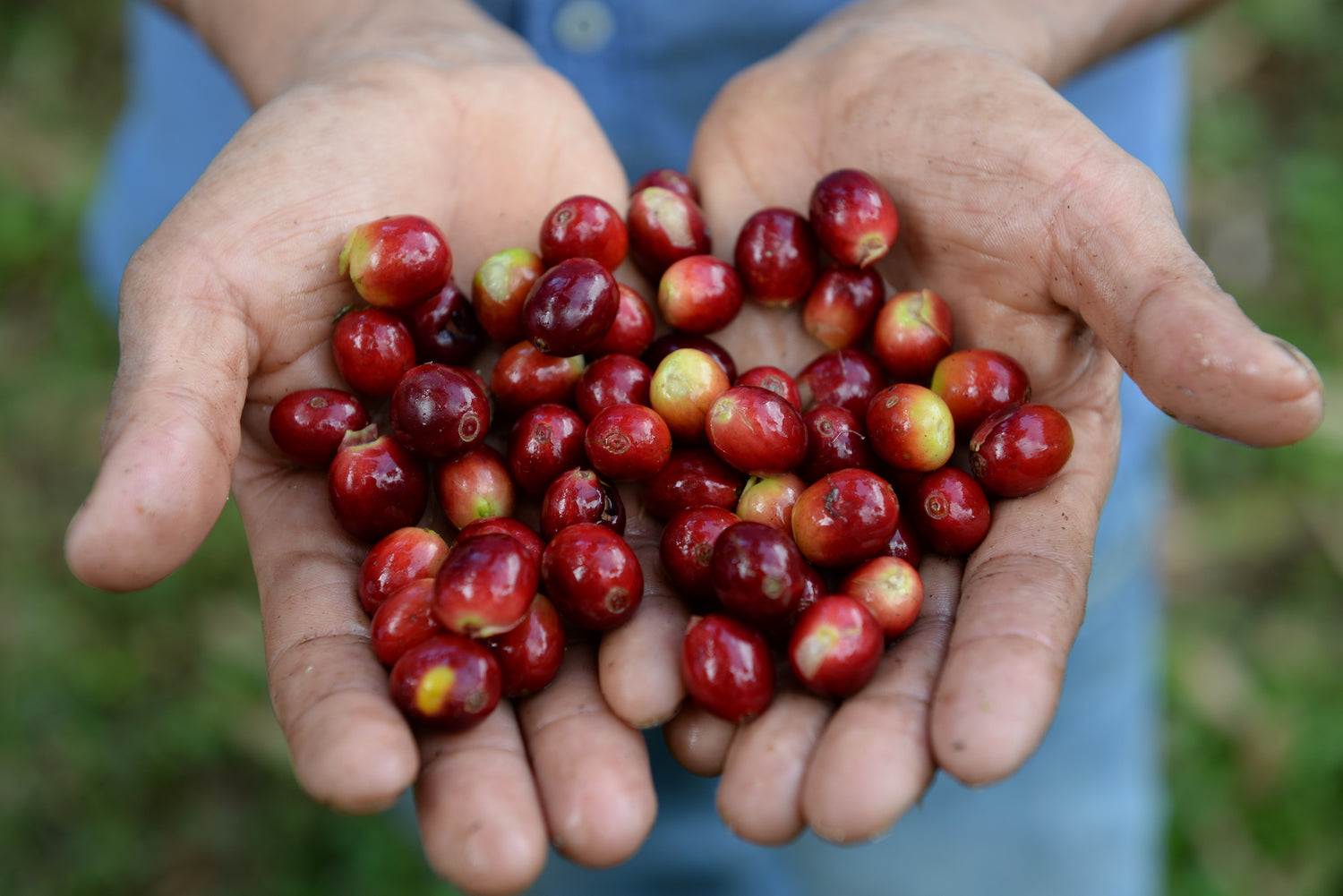 About our coffee
All coffee grown commercially is produced in an area known as the Bean Belt, between the tropics of Cancer and Capricorn.
Most of our coffees are made from pure Arabica beans. Arabica is the highest quality producing subtle and desirable flavours.
Our House Blend contains a touch of Robusta which gives a bit more caffeine and a stronger flavour to this every day coffee.
Our various blends are made with different beans from around the world giving you consistent and balanced flavour profiles. We also have single origin coffees - made from beans from just one country – which showcase the distinct flavours of the different regions.
Central and South American
Although the last part of the world to start growing coffee, Central and South American coffees define modern coffee. They produce a wide range of flavours due to the different climates, growing conditions and processing techniques favoured in each country.
Colombia

World famous, everyone knows "100% Colombian" is a guarantee of quality coffee. The rounded flavours, acidity balanced with sweetness and fruitiness make a delicious and interesting coffee, as part of a blend or in our single origin espresso.

Brazil

Brazil is blessed with fertile soil and good water availability and has at times produced more than half the world's coffee. The beans have little acidity and so balance out a blend beautifully.

Guatemala

Grown in volcanic earth and exposed to plenty of sun, Guatemalan coffee is satisfying, with good body and often underrated.

Costa Rica

Costa Rican coffees are grown at altitude in rich soil and wet processed providing sweetness and good mouthfeel to our espresso blends.
African
Africa is the home of coffee and where Fine Coffee Club roasts our coffee and puts it into capsules. The coffees from this continent typically have good body and the beans have intensely concentrated flavour.
Kenya

Our Kenyan beans are all wet processed, with wine like flavours and berry notes. Our beans are graded AA, which is the highest.

Uganda

Ugandan coffee is generally mountain grown near the Kenyan border and has a similar flavour profile to Kenyan coffees. With only small amounts produced, it is frequently sought after by speciality coffee connoisseurs.

Rwanda

Rwandan coffee has a range of distinctive flavours. Grown in the beautiful Rwandan hillsides it is wet processed leading to a bright acidity and a clean taste.